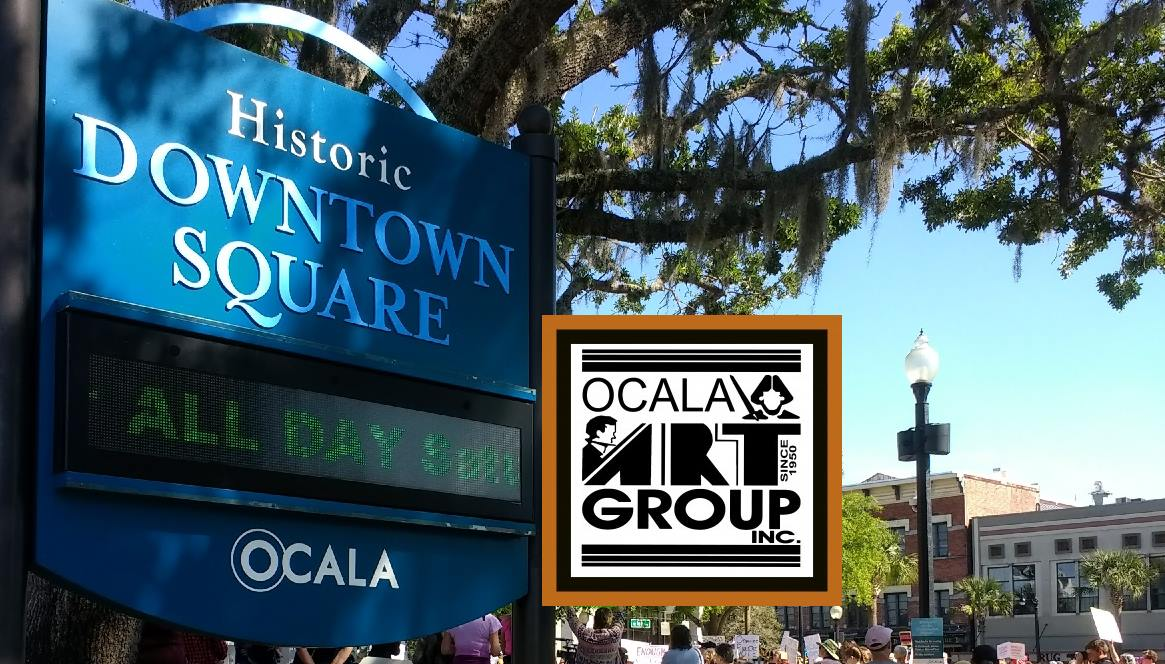 Celebrating 72 Years of Fine Art and Friendship
Message from President Lee Asta
Happy New Year to you ALL!!! Hope you have already written those RESOLUTIONS, with the first one being that you are entering our February Fine Arts Show, "REFLECTIONS", at the Brick City Art Center. As I have stated in the past, this is a VERY important art show for OAG; we have a lot depending on it for our future and as an art group. We need everyone's support on this venue. Jan Tindall and Iris Kaplan have been working on this for months to make this an exceptional show, but we need you and your art!
This is our most esteemed and challenging show of the year with jurying and judging along with a beautiful reception and monetary prizes. Unfortunately, due to the change in policy of the Brick, the show will not be the usual month-long event, but we hope to make it as exciting as all our past shows and hopefully we will attract family and friends to our Saturday afternoon reception, so we can go out to a nice early Saturday dinner afterwards, which will be a change to the usual routine. THANKS to JAN TINDALL: there is NO PAPER APPLICATION form to be filled! More information here.
Continued…
Your President,
Lee Asta
---
Scroll down this page to see Upcoming Events. Then click on the event image for more information …
---
Call to Artists – Reflections Exhibit
Feb 17-25, 2023
Click below for instructions on how to submit your artwork for our February Art Exhibit. We've made it very simple – NO application form!

We want every one of our artists to participate. Let's make this an incredible exhibit by showing our community what we all can do!

"Reflections" Exhibit at Brick City Center for the Arts – February 2023
---
BOOK CLUB!
February 7, 2023 – "The Last van Gogh"
Watch the fascinating YouTube interview with the author.
(Link provided by Catherine Burnside)
Click here for the interview and more details about this new feature for members…
---
See the Calendar page for more information about upcoming events. Consider printing!
Meetings & Programs

February 7, 2023
Book Club
Noon, Braised Onion

February 13, 2023
Members Meeting
12 pm – Brick City
More Information
February 21, 2023
Silk Painting Workshop by Margie Picard
10:30 am at Brick City;
$60pp; class size limited to 10; More Information
April 10, 2023
Members Meeting
11 am, Brick City
May 8, 2023
Members Meeting
11 am, Brick City
June ??, 2023
(Lunch outing)
Art-Ventures
Upcoming trips:

(2nd Wed)
March 2023
July 2023
August 2023
Exhibits
February 17-25, 2023
REFLECTIONS
Art Exhibit
Jan 16 – Deadline
Feb 13 – Drop-off Art 10:30 – 11:30 am before OAG mtg at Brick City
Feb 18- Artists' Reception, 3-5 pm
Feb 27- Pick-up art
---
The Ocala Art Group was established in Ocala in 1950, making our organization the oldest of its kind in Central Florida. The artists have come and gone through the years, but the quality of the work and the enthusiasm of our members ensure that the arts remain alive and healthy, no matter the economic climate.
The Ocala Art Group is a not-for-profit educational corporation and our membership is open to all who share an interest in developing and promoting fine art. We provide programs, demonstrations and workshops that appeal to every art enthusiast, and we sponsor at least four art shows a year with all member participation.
MEETINGS
See Calendar page for details…
Membership Meetings are held on the second Monday of each month throughout the year at the Brick City Center for the Arts.

11:00 AM – Member's Meeting
Demonstration follows meeting
Optional- Go to Lunch as a group

Brick City Center for the Arts

Address


23 SW Broadway
Ocala, FL 34471

PARKING – "By Florida Law, vehicles displaying a disabled parking permit or license plate are allowed to park for free up to 4 hours in any on-street metered space, unless signage posted restricts the time to park."
SUBSCRIBE TO OAG EMAIL NOTICES
Contact Us

Ocala Art Group
P.O. Box 772834
Ocala, FL 34477-2834