October 20-23, 2022
The stage at the Ocala Civic Theatre soon will be "darkened" by the performance of Dracula!
Ocala Art Group members have had unusual painting parties lately. Their Bats!!! that will hang from the Civic Theatre ceilings and will be for sale during the run of Dracula in October. Several OAG members will also participate in the Dracula Exhibit. Their paintings are still under wraps, but we'll add photos of them later. You won't want to miss these! This project has taken members out of their "comfort zone" and into the shadows of gothic horror, but what fun!
Thank you, Jan Tindall for all your work organizing this OAG venture at the Theatre.
A Note from Mary Haley-Rocks
It was a great experience for me being in charge of the Sunday matinee art sales for OAG members at the Ocala Civic Theatre. Many patrons viewed the OAG Dracula Art Exhibit and commented on the variety and style of the paintings. It was a pleasure visiting with the Ocala Art Group members that were attending the play.
Mary Haley-Rocks
Photos below courtesy of Jan Tindall.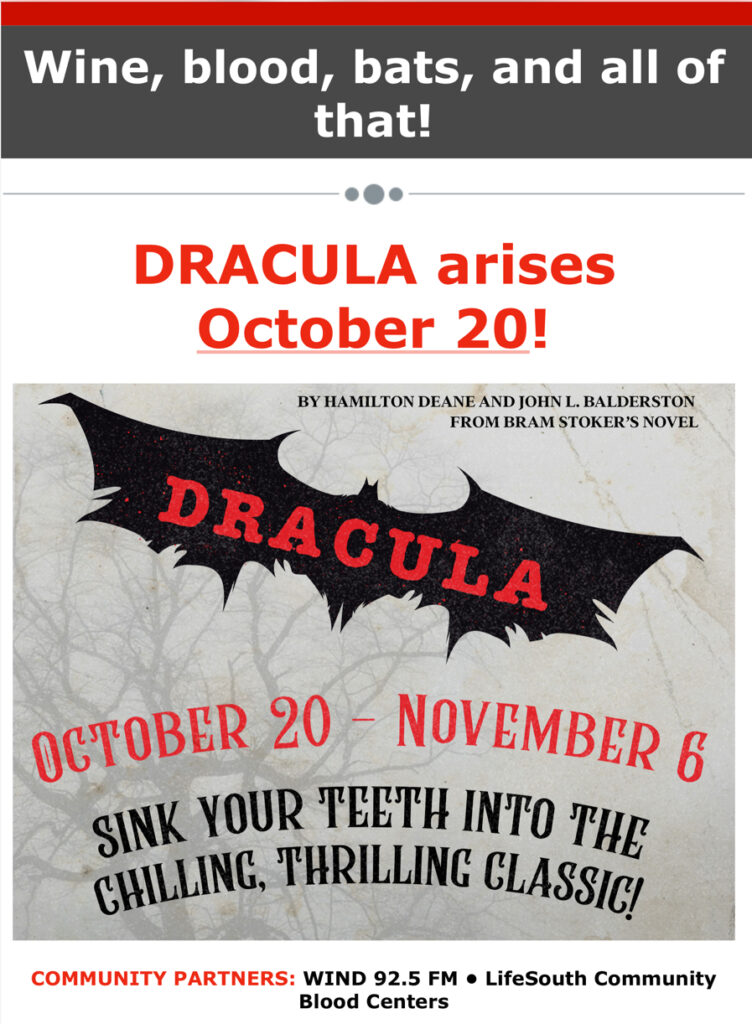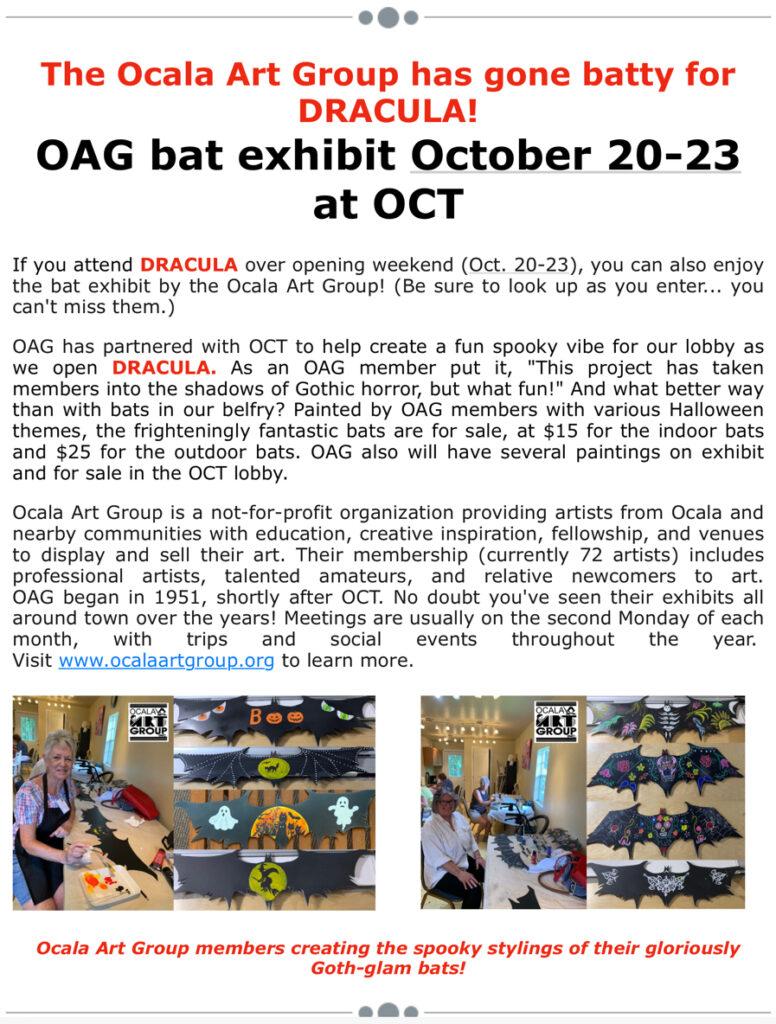 OAG Painting Party at All About Art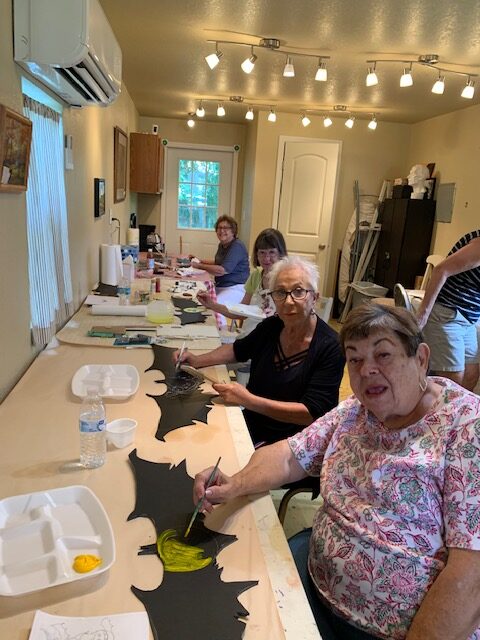 BATS!!! BATS!!! BATS!!!

Ocala Art Group's display of art and bats in the lobby of the Ocala Civic Theatre was well received by the playgoers for the opening performances of Dracula. Enjoy the photos below: