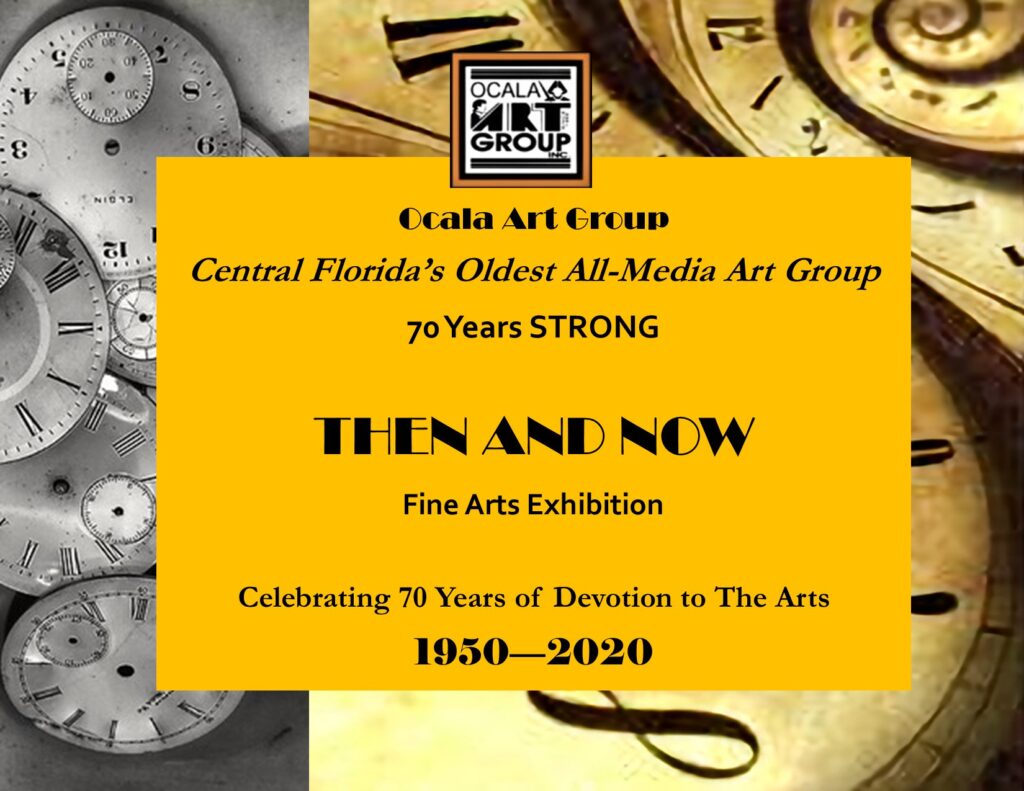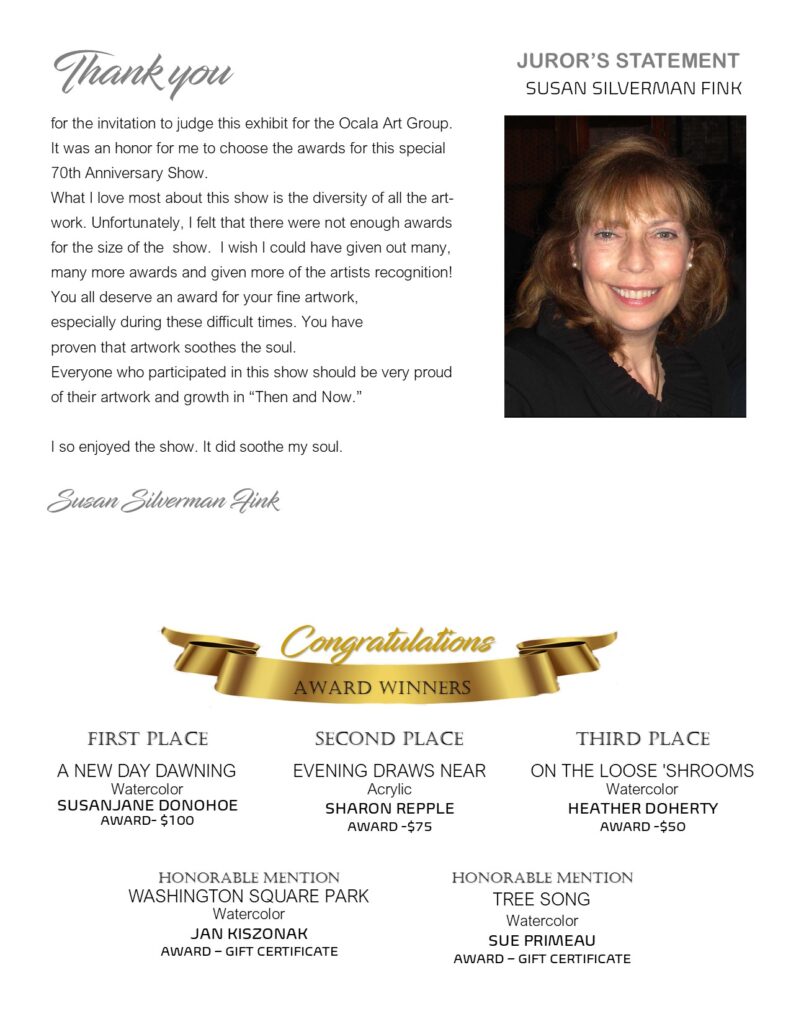 TOUR OUR FINE ART VIRTUAL
"Then and Now" GALLERY EXHIBIT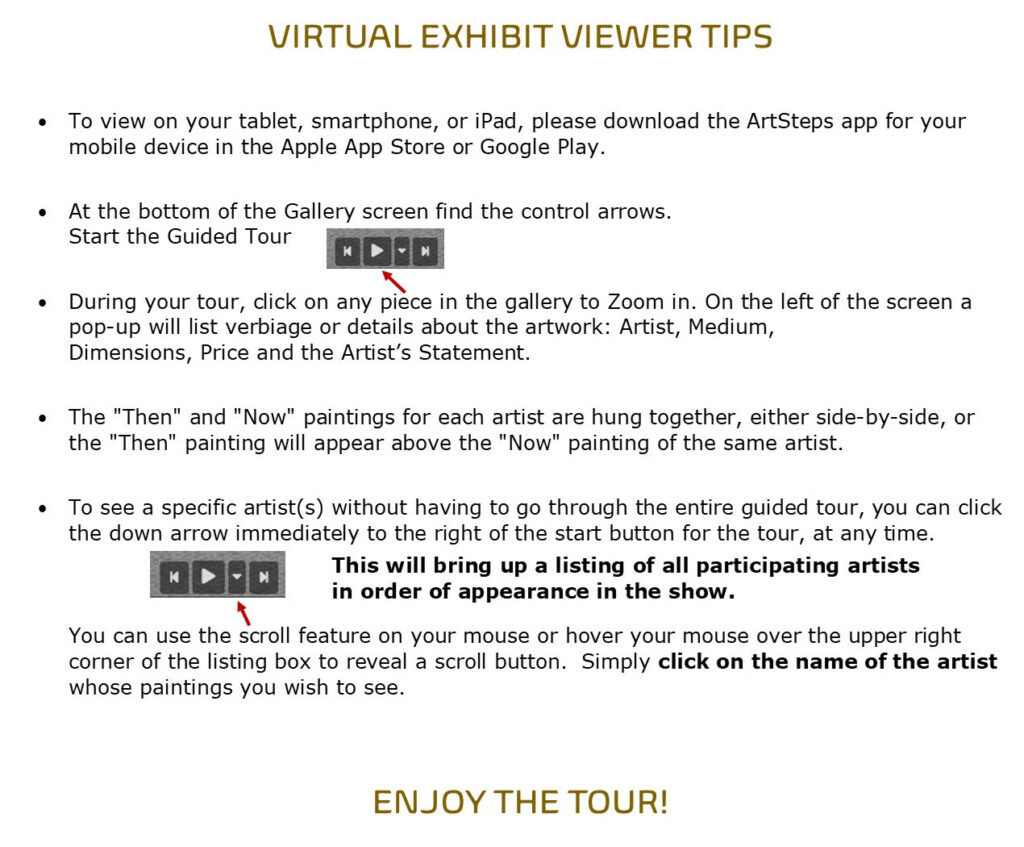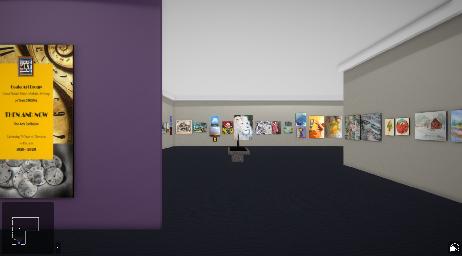 Click on the link below for a Tour of the ArtSteps Virtual Gallery.
Enjoy the Fine Arts Show!!!
artsteps | OAG 70th Anniversary Show
Exhibit Catalog
An Exhibit Catalog in PDF format has been created for your enjoyment. You may download the catalog as a "souvenir" of this special 70th Anniversary Exhibit. Please click on the DOWNLOAD link below.
Interested in purchasing a piece in this exhibit?
Send an email inquiry with the Artist's name and Title of the work and your contact information (phone or email) to [email protected]
The artist will reply to your purchase inquiry.
Fine Art Exhibit Schedule
April 2 through May 1, 2021
at Brick City Center for the Arts
23 Broadway, Ocala FL
Thank You Everyone!
A FUN TIME WAS HAD BY ALL! Friday, April 2nd, 2021 saw the Brick City Center for the Arts abuzz with activity….celebrating the 70th Anniversary of the beloved Ocala Art Group or OAG. President Sharon Harris was on "Door Duty" keeping count of arrivals while Jan Kiszonak was writing out Name Tags. Carol and Gary Baxter were setting up the lovely table for Refreshments as Members came in with Finger Foods to die for. Brick Volunteer Lynn was on Bartender Duty as Members gave in their Wine Donations. Mack Harris was snapping photos all over the place!!! Brick's Jaye Baille and President Sharron Harris started things off with lovely Welcoming Speeches and even Ocala Mayor Kent Guinn stopped by to say a quick HELLO!!! Artist Members Iris Kaplan , Terry O'Brien, Sally Smyth, Heather Doherty , Ron Foreman, Sharon Rapone, Linda DeLuca , and Gail Bannock were busy making people laugh and feel welcome.Ashley Justiniano was at the GIft Boutique manning the counter!!! Poor Co-Chair Lynn King and Committee Members Barbara Fife and Sue Primeau were stuck home after their second Vaccination Shots, but Chair Lee Asta was able to give the Awards out with the help of Co-Chair Jan Kiszonak. Sponsors were acknowledged with a lovely Poster on an easel for their generosity. Critiques recorded by Lynn King during the Judging were distributed to those in attendance. We will try to give out those Critiques still remaining at the next meeting ( if they were not thrown out by mistake!). Everyone showed half a face by wearing masks, but the air was full of laughter and (I think) relief at finally getting out and seeing their dear friends!!! If this event is any indication of what lies ahead for dear OAG, we should have a wonderful future full of happiness and ART!!!!
THANKS TO EVERYONE FOR THEIR SUPPORT OF THIS BEAUTIFUL ANNIVERSARY CELEBRATION!!!!
Fondly, Co-Chairs Lee Asta, Lynn King and Jan Kiszonak
Opening Reception Celebration
April 2, 2021