Coming Up at "The Brick"…
Unconventional style pastels workshop
with Kay Deuben, renowned artist and OAG member
Monday September 30, 2019 and Oct 7, 2019 from 9am -12noon
Monday October 14, 2019 from 1-4 pm, following the OAG meeting

Other dates to be announced
These classes are with soft pastel and beginners are welcome. Supply list available at MCA.
$25 per session payable to MCA.
Advance registration not required.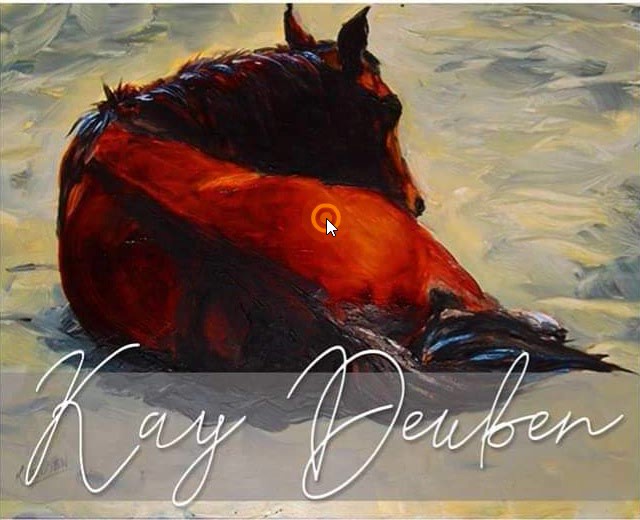 Gallery is closed to the public on Mondays so you'll enjoy the Gallery all to yourselves.
Questions? Contact The Brick Gallery at 352-369-1500 or email ashley.justiniano@mcaocala.com
About the Artist:
Kay Deuben recently coordinated the Equine Benefit Show for Mill Creek Farm at Mossman Hall in Melrose where she has taught pastel workshops as well as in St. Augustine at the Hubley Gallery. Studying recently in workshops by Dawn Emerson, Stan Sperlak, Nancy King Mertz, Lyn Asselta, Richard Lundgren, Lorenzo Chavez and Desmond O"Hagan, Kay will include techniques learned from each during the sessions.

Kay earned a degree from University of Kansas and has studied art at John Herron School of Art in Indianapolis as well as the listed workshops. She recently attended the International Association of Pastel Societies convention in Albuquerque, NM. She is a member of First Coast Pastel Society, Pastel Society of Central Florida and Pastel Society of North Carolina. Her commissioned work is in private collections through out the US.

Brick City Center for the Arts

Address


23 SW Broadway, Ocala Florida