Coming Up at "The Brick"…
Pastel Classes offered at Brick City Gallery
In the Spirit of Degas
with Kay Deuben, renowned artist and OAG member
Saturdays February 15 and March 14
From 10am – 2pm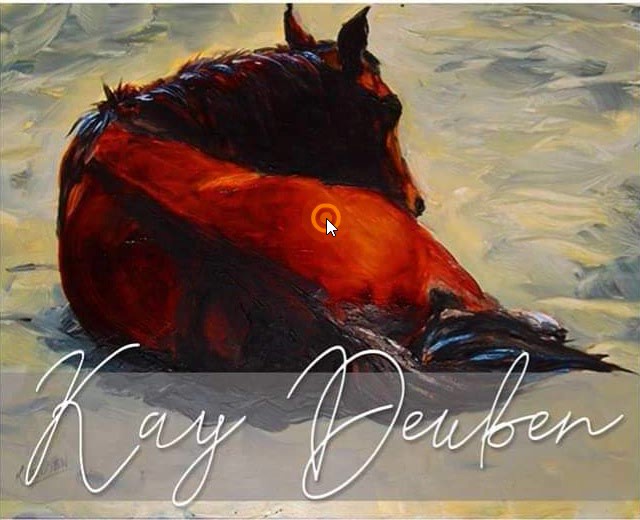 In each session students will explore different methods used by Degas in creating pastel paintings. The subject will be provided, but students are encouraged to bring a favorite photo of an animal or person for painting.

Basic supplies will be provided, but students are encouraged to bring their own in addition to what is supplied. Supply list upon registration.

Brown bag lunches are encouraged. Water and light snacks will be available.

MCA members cost is $35 per class. Nonmembers cost is $45 per class. A 10%
discount is available to all who enroll for all three classes at initial registration.

Questions? Contact The Brick Gallery at 352-369-1500 or email ashley.justiniano@mcaocala.com
About the Artist:
Kay Deuben recently coordinated the Equine Benefit Show for Mill Creek Farm at Mossman Hall in Melrose where she has taught pastel workshops as well as in St. Augustine at the Hubley Gallery. Studying recently in workshops by Dawn Emerson, Stan Sperlak, Nancy King Mertz, Lyn Asselta, Richard Lundgren, Lorenzo Chavez and Desmond O"Hagan, Kay will include techniques learned from each during the sessions.

Kay earned a degree from University of Kansas and has studied art at John Herron School of Art in Indianapolis as well as the listed workshops. She recently attended the International Association of Pastel Societies convention in Albuquerque, NM. She is a member of First Coast Pastel Society, Pastel Society of Central Florida and Pastel Society of North Carolina. Her commissioned work is in private collections through out the US.

Brick City Center for the Arts

Address


23 SW Broadway, Ocala Florida