Coming Up at Master the Possibilities

OAG member and Corresponding Secretary Jan Vermilya is offering three sessions of Pastel classes, four weeks each, beginning September 1, 2020 at Master the Possibilities, 8415 SW 80th St., Ocala.
To register, go to their website  masterthepossibilities.org  On the website go to "Class Catalog" and then "Painting". Register there for any or all classes.
About Jan Vermilya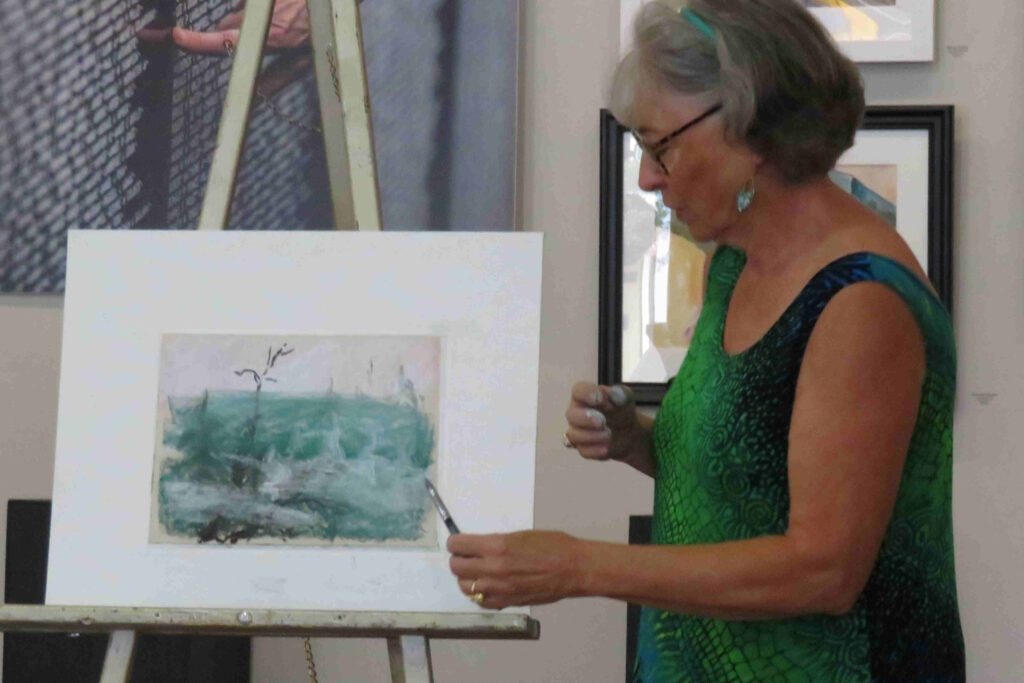 Jan is an artist who's been expressing herself creatively since early childhood. Born in a time when art was not considered gainful employment, she pursued a medical career. But art has remained her avocation throughout
"Fun" is a workshop or a painting session either indoors or "en plein aire" with friends. Beginning with Sumi-e (oriental brush painting with hand ground inks & rice paper) she transitioned to western watercolors and showed/sold her work in Virginia and North Carolina before moving to Florida..

Now that she's retired, she's painting again using acrylics or water soluble oil paints on canvas, as well as watercolors on paper or canvas and pastels on sanded paper! Jan takes commissions and will paint on anything that doesn't run away!!!! That includes furniture, statuary, tiles and wall murals. Pet portraits are a specialty!
Gallery affiliations include: Forida Artist Gallery (Floral City), The Brick (Ocala), Gateway Gallery (New Port Richey and the Uptown Gallery (Brooksville).
Please visit Jan's website: jan-paints.com
"My pieces reflect my love of humanity and nature and I hope you are touched in some way by these renderings".

Jan Vermilya