LUNCH and a MOVIE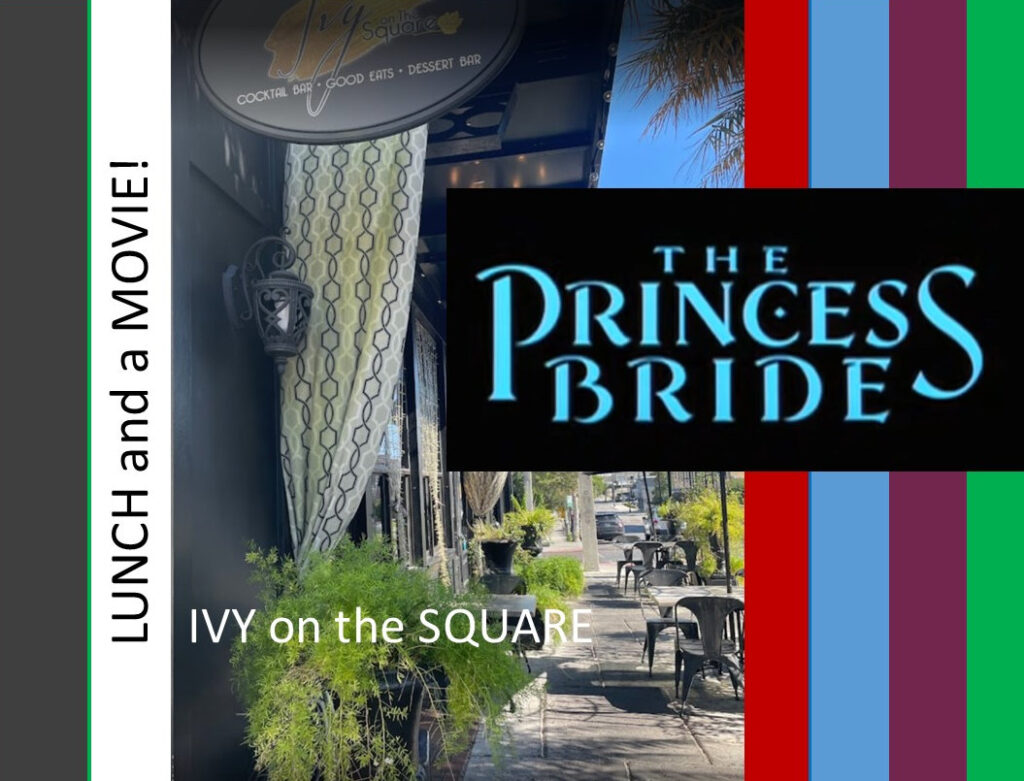 Once again, our recent outing to see the OAG FINE ART SHOW and the "somewhat classic" movie, "Princess Bride" at the Marion Theatre in Ocala was a lovely fun ARTventure!!!!. Although we didn't wear our red shirts this time, we were able to easily spot one another as we only had 6 attending. As always, we had a lovely lunch at the Ivy on the Square restaurant and got to know one another better. We even had a chance to stop in at one of our favorite stores across from the restaurant and say HELLO to our friends there. BEFORE going to the show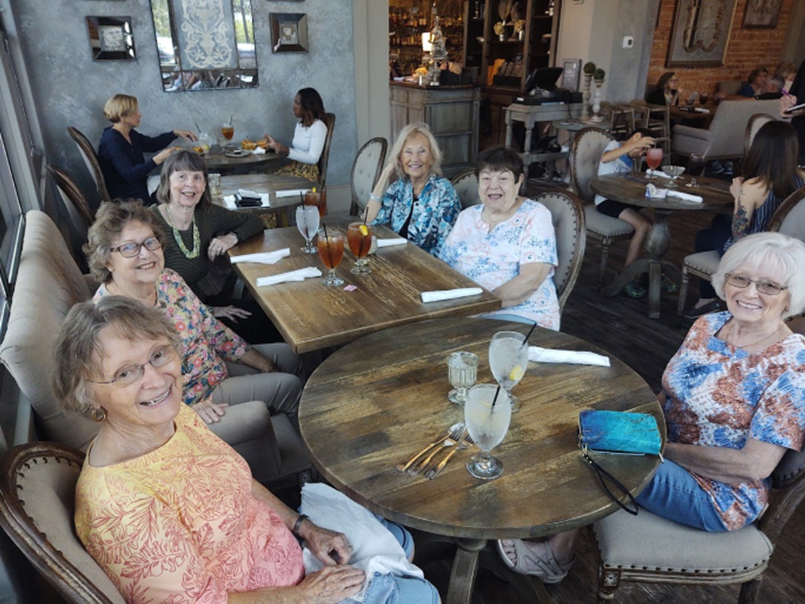 Reservations were set for us to meet at 11:30 at the lovely Restaurant "Ivy on the Square" FOR A DELICIOUS LUNCH. We had a total of 6 interesting people MEET AND GET ACQUAINTED before entering the Marion Theatre to see the lovely OAG Art Show, The Art SHOW was quite impressive. I could see why we had a sale there. We then proceeded to the large Theatre to see the somewhat "classic" movie, "Princess Bride".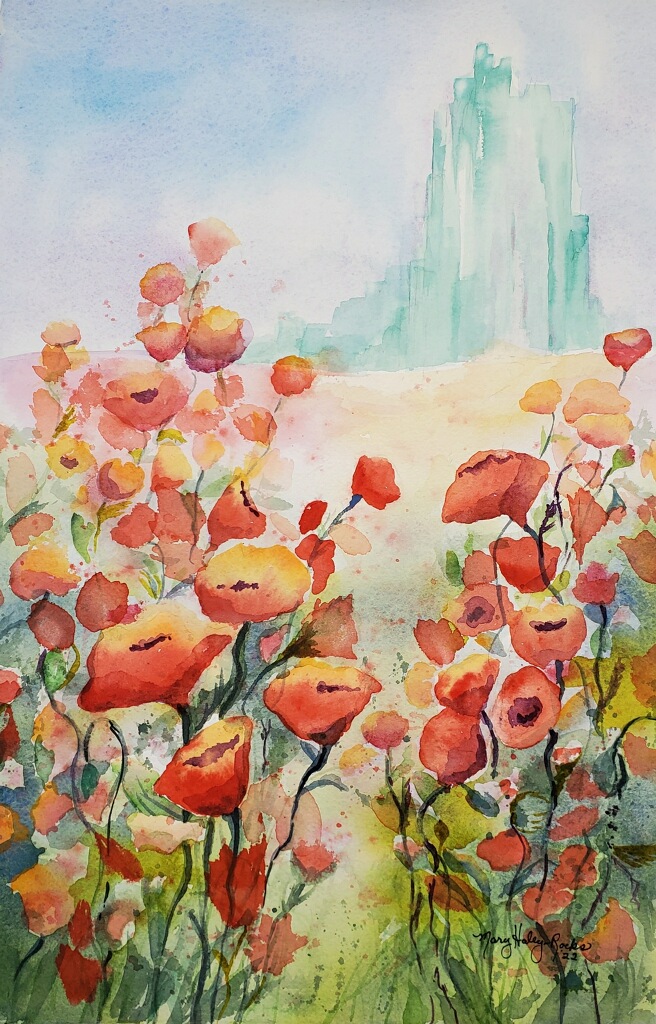 Before entering the actual theatre to see the movie, we stopped in the historical LOBBY to see the OAG Fine Arts Show. It was very impressive!!! I can certainly see why we sold a painting there recently!!! Congratulations to the artist, member Mary Haley-Rocks.
WELL…….. You know me…I always have a fun time!!! Not only did I get to know 3 of our members BETTER, but I was actually shocked to see that the movie was quite enjoyable. It was like a "MEL BROOKS" Fairy Tale…kind of satirical…which was a pleasant surprise for us!!!
I think I can speak for all of us, this was a delightful afternoon spent getting to make new friends!!!!…and so reasonable…only $5.00 for the show!!!
Yours truly….Lee
PS MARK YOUR CALENDARS FOR ANOTHER FANTASTIC EVENT: Saturday, May 14th at 3:00 we will be heading to the lovely Reilly Theatre in Ocala to see a live performance called: "ARTrageous". Lee will make reservations for lunch first at the Braised Onion. Details will be sent out and posted on our WEB. Sign Up for Lunch at meeting but you must purchase your own show tickets. Lee couldn't make the group purchase reservations. Tickets range from $25-35.