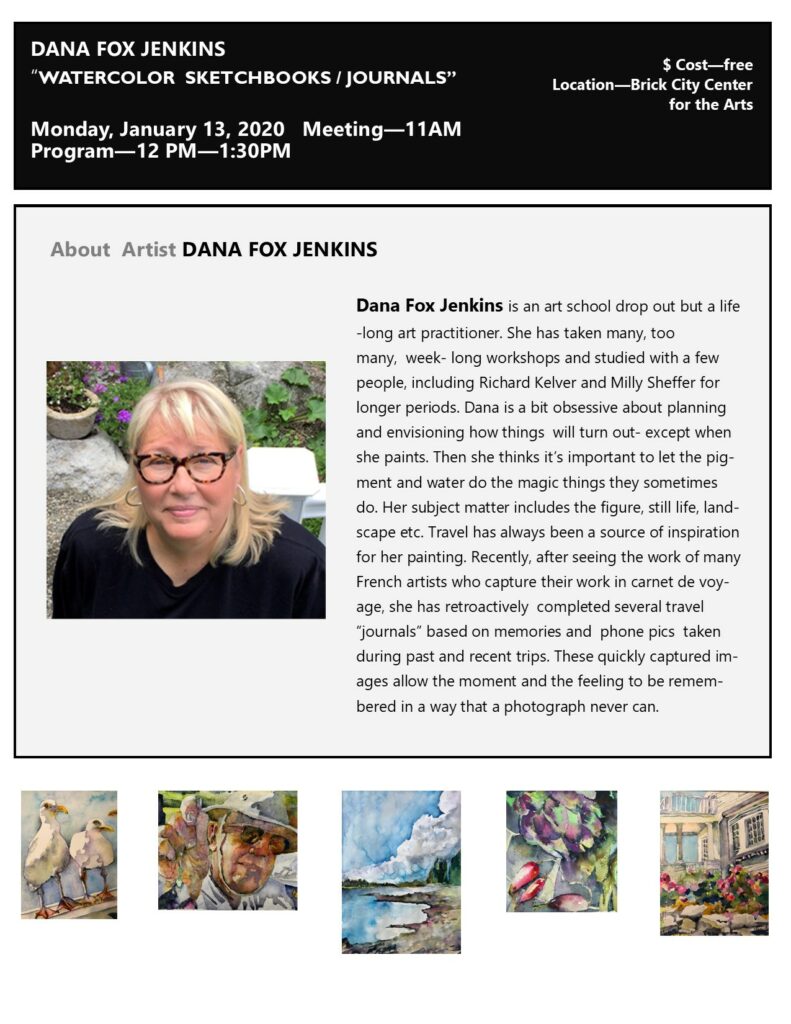 Dana Jenkins demonstration focused on her travel journals that are brilliantly colored and evocative. A few sample pages from her journals are shown below.
To complement her friend Dana's demo, OAG member and Program coordinator Milly Sheffer showed how to make our own journals from scratch using bits of fabrics, cardboard, and leftover watercolor paper. The accordian style memory books that capture scenes from our travels captivated the audience. A fun couple of hours!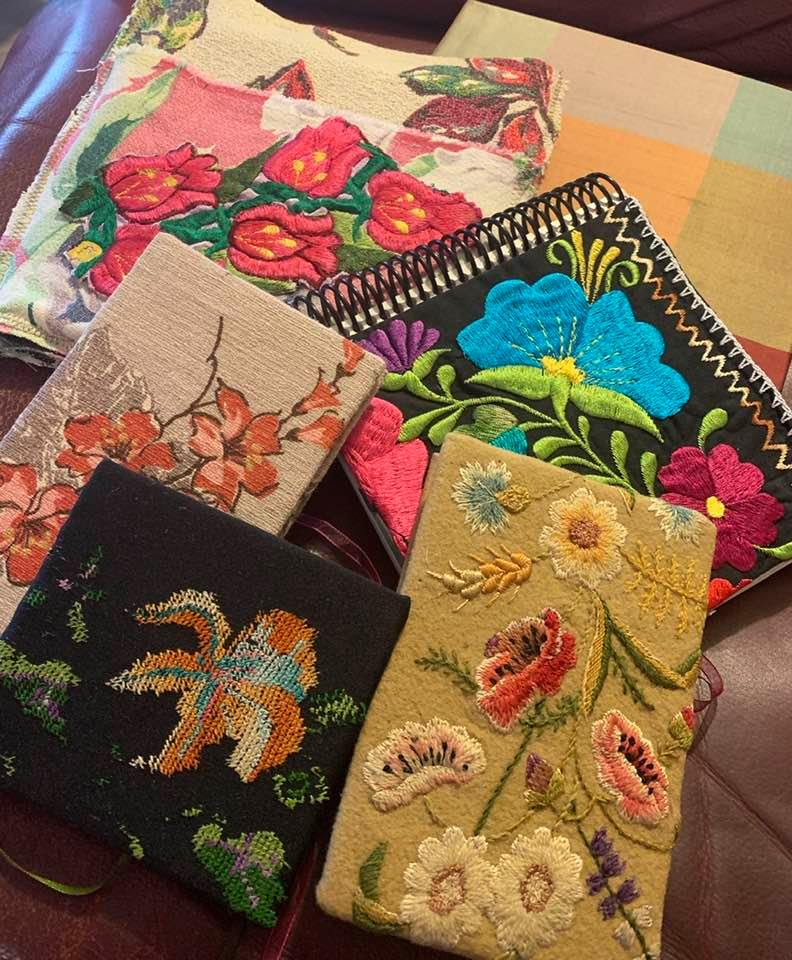 Thank you Dana and Milly, for this wonderfully inspiring presentation!