---
DROP-OFF February 13, 10:30 – 11:30 am
(before the Meeting / Program)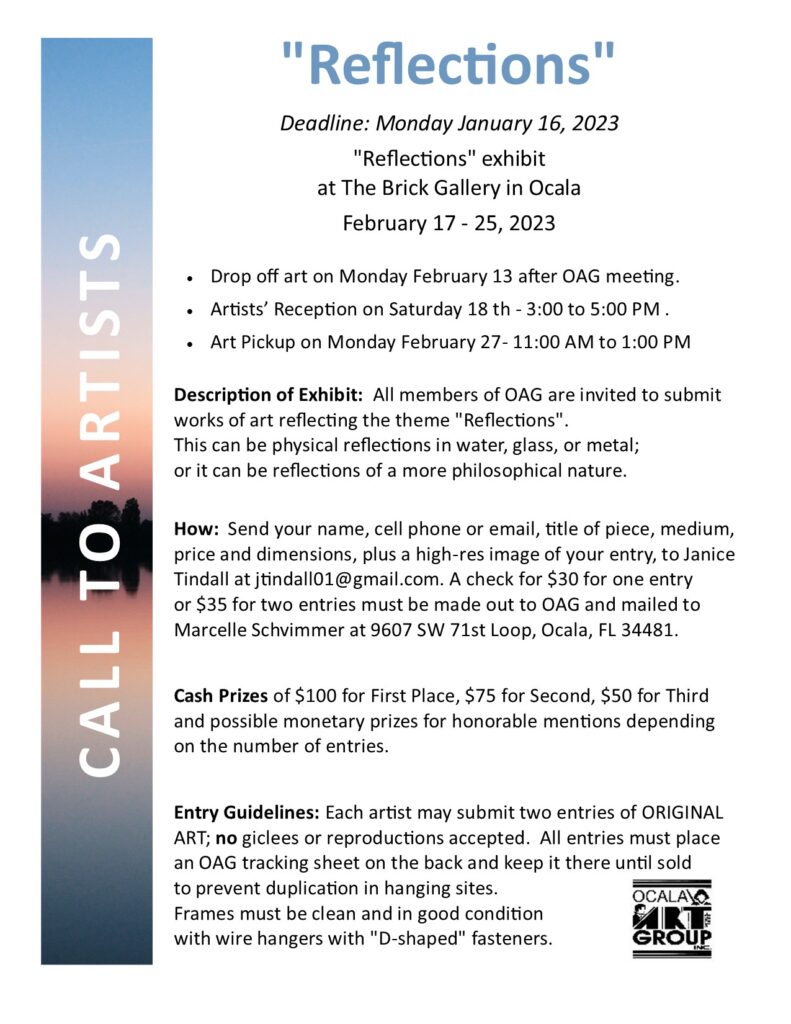 We want every one of our OAG members to submit at least one piece of art for this Reflections exhibit. Let's show our community our talent.

We've made it easy to submit your artwork – NO application form!!
Just send your information as noted in the HOW (above), and your fee. Deadline is Monday, January 16.