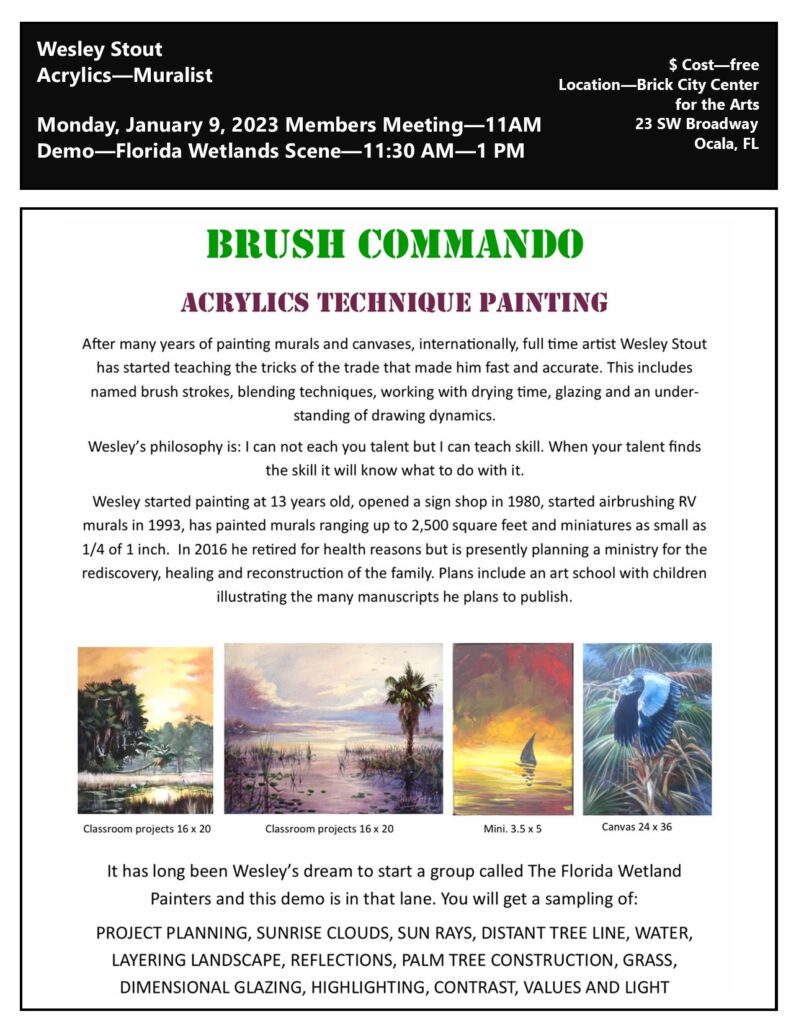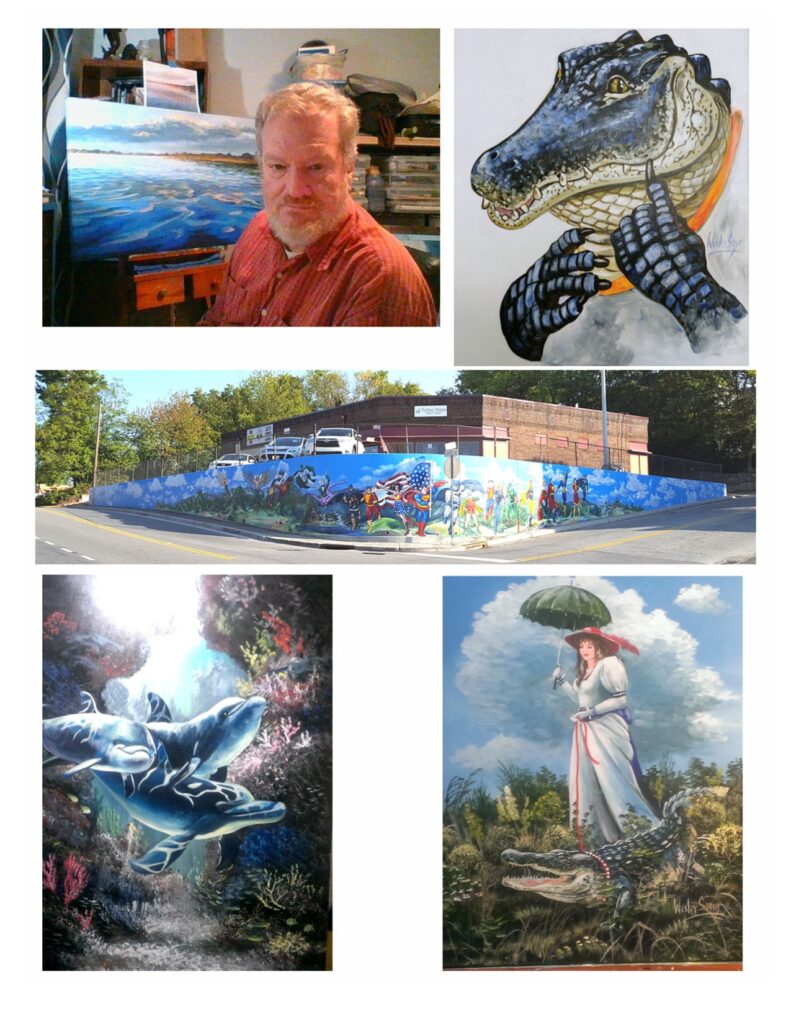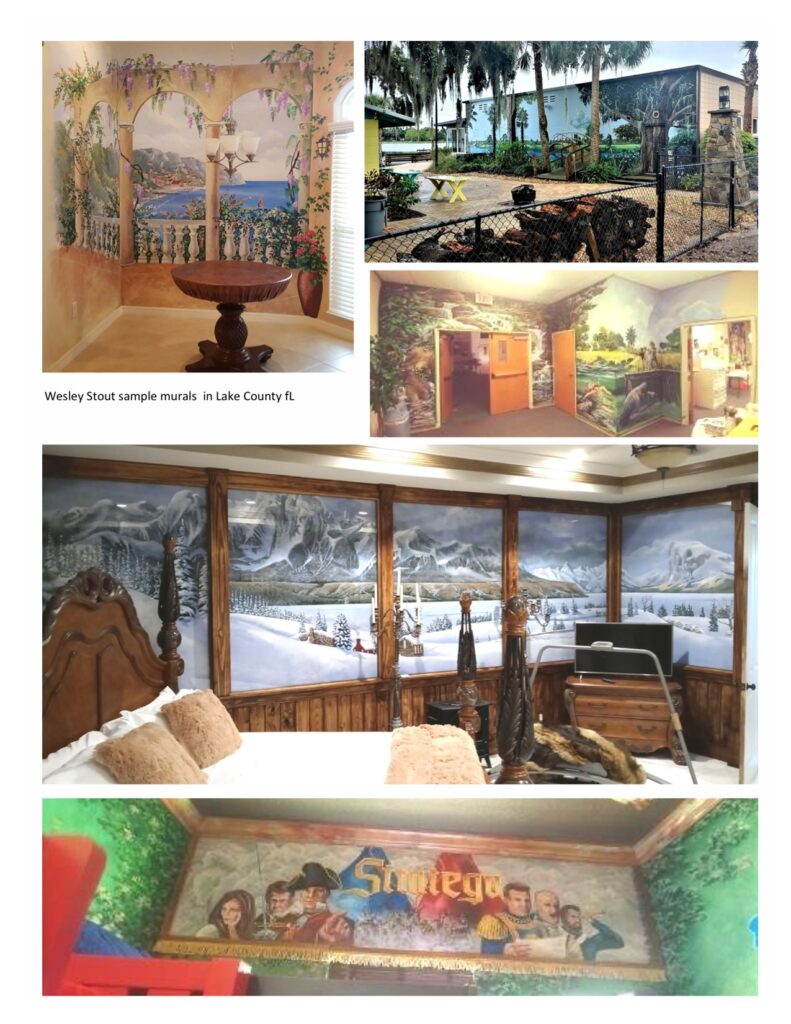 RECAP of Today's Meeting from Secretary Cathy Burnside
Just wanted to congratulate President Lee Asta on our first meeting of 2023.  We had  2 new members join today. That is an awesome way to start the year.
It was a great meeting with 23 in attendance. 13 of us went to lunch at Southern Kitchen and we all agreed it was delicious.  Thanks to Susan for an awesome demo from Wesley. That man can paint…got lots of great ideas from him… 2023 is going to be a great year!!!