Meeting at 12 PM Demonstration at 12:30 PM
"Making a Sketchbook Journal"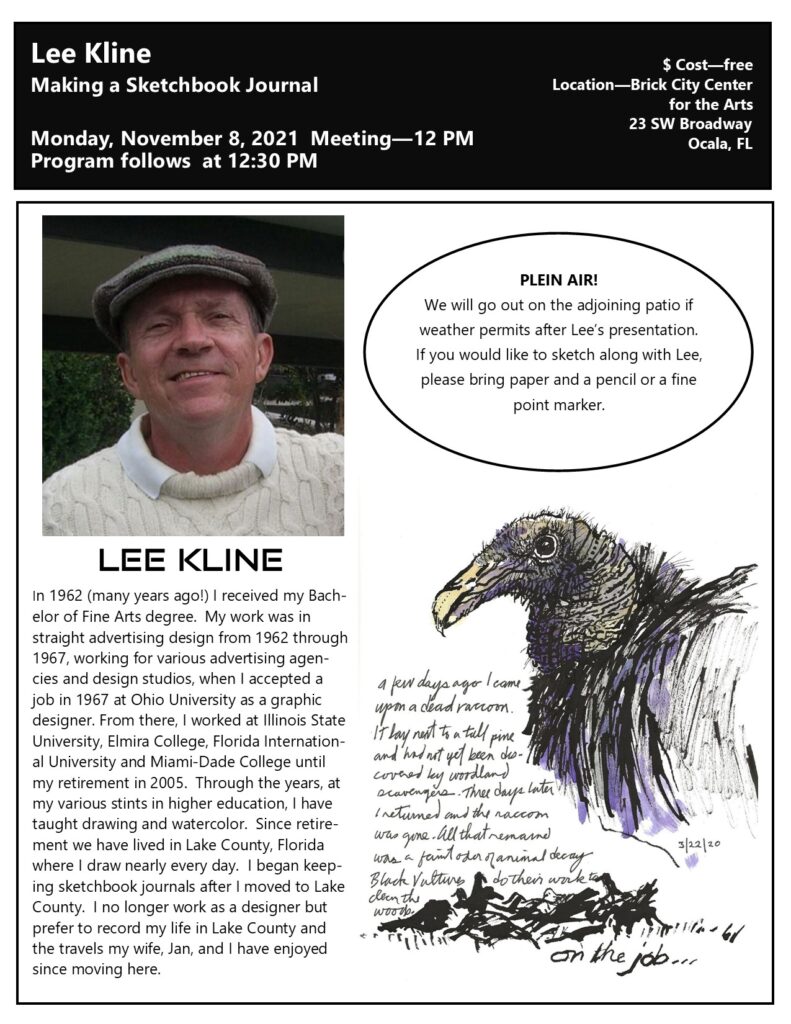 We had a good crowd of about 22 people for Lee's presentation. Lee Kline brought many of his sketching journals that he has done over the years and everyone seemed to enjoy his creativity, talent and passion for journaling.
Lee shared with the crowd that he sketches nearly everyday both indoors and outdoors. He shared with us many of his dozens of completed sketchbooks filled with amazingly creative sketches, paintings and narratives of not only the wonderful trips that he and his wife take throughout the world but also sketches of everyday life. He enlightened us and encouraged us all to spend everyday doing something creative with our artwork.
Thank you, Lee Kline!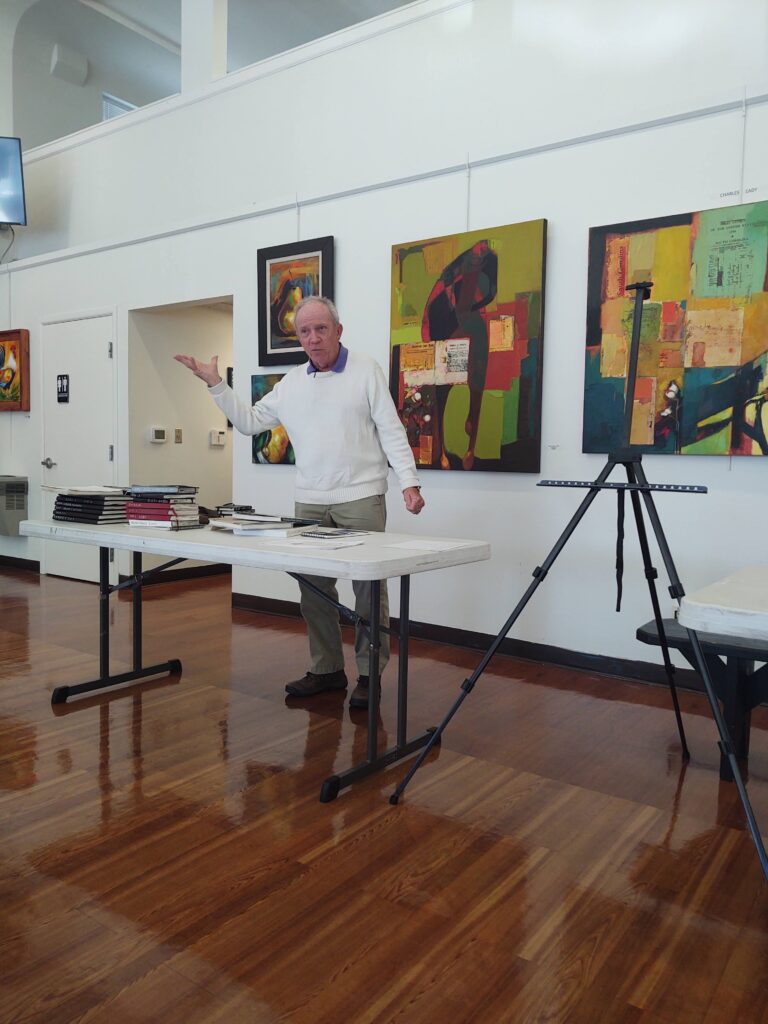 November 8 Meeting