March 2023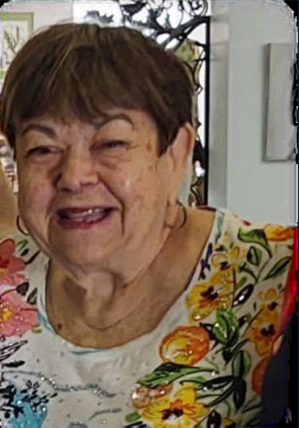 ---
This is my SECOND Message for this month. After spending over an hour writing my message, I decided that I really needed to address some entirely different subjects because so many of you fail to attend our meetings and we have important things to announce AND HAVE YOUR SUPPORT!! Thus, I have started writing this message anew!
First and foremost, our Artist Book Club will be having a JOINT READING CLUB/meeting with a VILLAGES READING GROUP and OAG's- on May 2nd, the First Tuesday of the Month. Click here for details…but it will be a very lively discussion. Book: "The Lost Wife". RSVP Lynn King for Lunch reservations at: [email protected]. GREAT BOOK FOR DISCUSSION!
Secondly, WE ARE DEFINITELY ESTABLISHING our ROOTS in OCALA. Our Outreach Committee is doing amazing things for OAG and its future with lots of new VENUES developing. WE are still working out details, but hope to be able to share SOME of them at our April 10th Meeting at the Brick from 11:00-1:00. ALSO, an amazing Demo has been planned by Susan Fink!
Third, a new Survey to see how we can work to make things more appealing and suitable for our Members will be sent out shortly. It is IMPERATIVE that you fill it out and submit it in a TIMELY fashion to have your ideas considered for our future planning.
Lastly, our new SLATE OF OFFICERS will be presented at April's Meeting and if you would like to be inserted into it, you should attend this very important meeting! Please notify the Nominating Committee Chair: Debbie Ceres to have your name included for consideration.
If you are FREE TO COME, PLEASE DO ATTEND THIS APRIL 10th MEETING, AS WE HAVE LOTS OF POTENTIAL VENUES WE WILL NEED YOUR SUPPORT WITH! If we don't get enough help, we will not be able to go forward with these great events!
It may not be that obvious to you, but we have been working very hard since our last meeting back in February and we will have lots of results to report, PLEASE TRY TO MAKE THIS Meeting!
THANKS TO ALL WHO HAVE BEEN WORKING BEHIND THE SCENES AND TO ALL THOSE WHO HAVE BEEN VOLUNTEERING! More amazing things to come…do not miss out! See you April 10th!! DO NOT FORGET: Lunch after!
Yours Truly,
Lee Asta, President